Kaela is a smart home composting machine for the kitchen, which produces "real" compost within only 48 hours.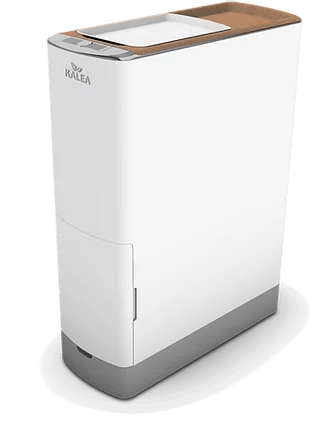 Functionality
With up to 2.6 gallons capacity, the machine produces clean and odorless compost in only two days using a three-stage system.
After the biowaste has been filled in, the composter first shreds the contents, "awakens the natural microorganisms" by constantly controlling and adjusting the temperature, humidity and air supply, and then finally provides ready to use compost.
App
The smart home composting machine also comes with an accompanying app with, in addition to controlling and monitoring the Kalea, tips on how to use the compost, connection to the community and information about how much good you did for the environment.
Availability
Currently, the kitchen composter can be pre-ordered via the manufacturer's website. (as of 10/06/2020)