The Revolution R180 is a smart toaster that can be operated via a touch screen.
Smart Features of the Revolution R180
For the perfect result, it is possible to select the type of bread to be toasted, its condition (frozen, fresh, to reheat) and the intensity of browning. The brightness of the display can be adjusted. During the toasting process a timer runs and if desired an acoustic signal is played as soon as the process is finished. Two slices of bread can be prepared parralel. When the toaster is not in use, the display shows a clock.
Technology of the Revolution R180
The Revolution toasts bread evenly and significantly faster than conventional models, thanks to a unique diamond-shaped heating system. It consumes less energy and also has a countdown timer to indicate exactly when the process is complete. Unlike conventional toasters, the bread is gently raised and lowered before and after each toasting process. It also detects when the crumb tray needs cleaning.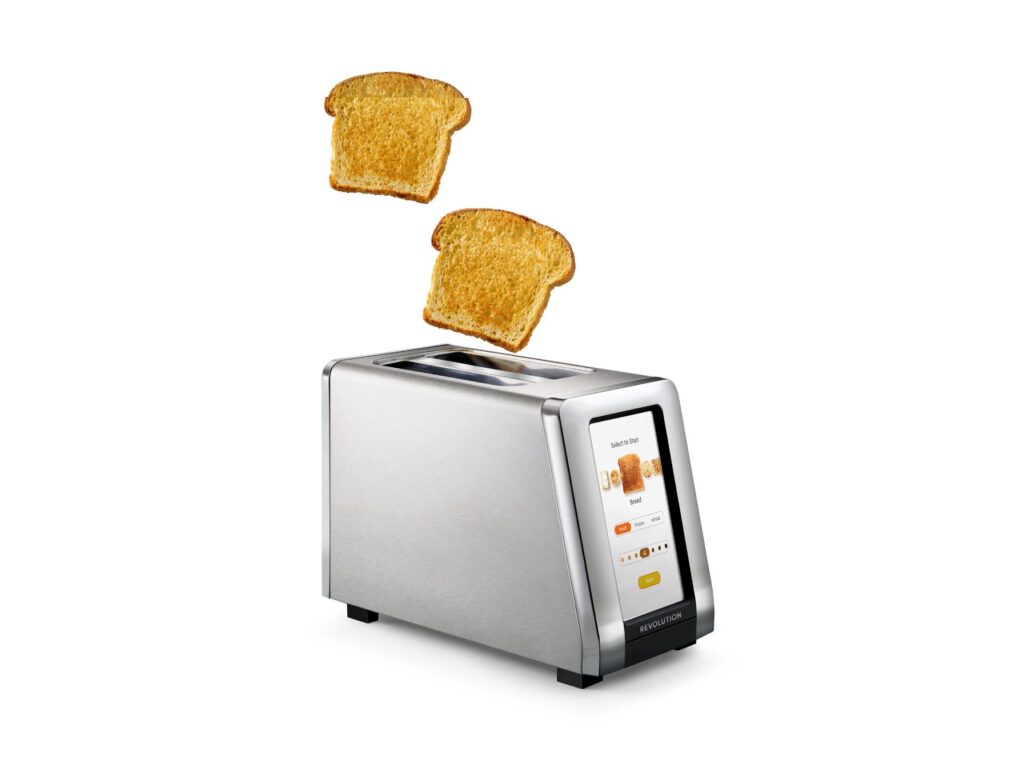 Material, dimensions and weight of the toaster
The outside of the toaster is made of brushed stainless steel. It weighs around 2.9 kilograms and measures 29.5cm x 15.5cm x 21.3cm.
Toaster availability
Similar Product
To our knowledge, there is currently no product on the market comparable to the R180.
Smart kitchen appliances are currently on the rise, such as the CookingPal food processor, the June oven or the Ember Mug. Take a look at them.