Download the browser directly:
---
The Brave Browser is a free and open-source chromium web browser. It blocks ads and website trackers and offers users the ability to obtain cryptocurrency in the form of Basic Attention Tokens (BAT) by browsing and either cash-out or send it to websites and Content Creator.
Privacy in the Brave Browser
With the integrated Brave Shields, any ads and trackers that try to identify you will be blocked. This leads to a more anonymous surfing experience. In addition, pages load two to eight times faster on mobile devices than with Chrome or Safari. On the desktop, web pages load twice as fast as with Chrome.
Additionally, a Tor private mode is available, which can be used directly in the browser. Unlike other browsers, it not only hides the history, but also hides its own location from visited websites. The connection is encrypted and routed through various servers before reaching the actual destination.
Brave Rewards
You can also voluntarily activate Brave Rewards, which are collected automatically while surfing the web by viewing privacy-respecting advertisements in the form of tokens (BAT). The user can freely choose how many ads he or she wants to see per hour.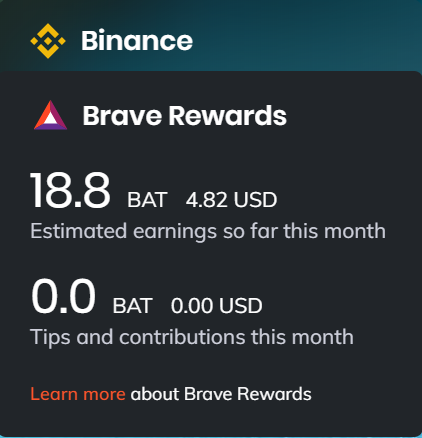 These rewards can be used to support Content Creator, receive gift cards or view premium content. However, they can be paid out just as easily.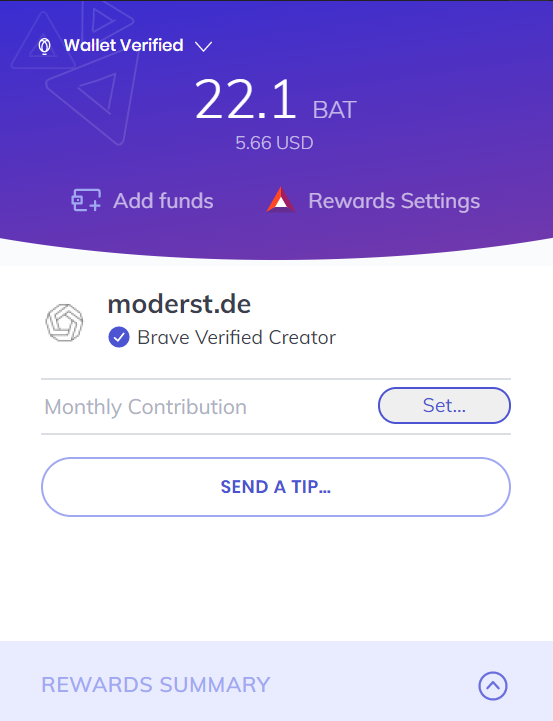 The Brave Browser is available for Windows, MacOS, Linux, Android and iOS.